About
We are an initiative engaged in programmatic work on technology and democracy. We provide grants and contracts while working alongside partners with a shared policy, technology, and advocacy goal in countries with immediate opportunities for change. We operate internationally to ensure that the commercial interests of Big Tech companies are compatible with the values of robust and resilient democracies.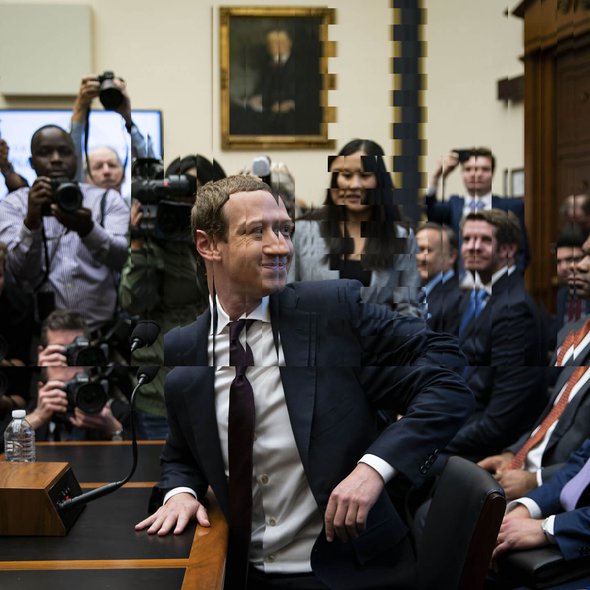 Why we need to act now
We are facing an urgent crisis where the mis-use of the internet threatens democracy. Hate speech, disinformation and polarisation are increasingly the by-products of a Big Tech business model.
Yet the internet doesn't have to be this way. Less than a decade ago it was rightly celebrated for enabling democratic movements, sparking collaboration, empowering the disadvantaged and giving access to all human knowledge to anyone with a smartphone.
It can still do all of these things. This crisis can – and will – be averted. But only if we act now.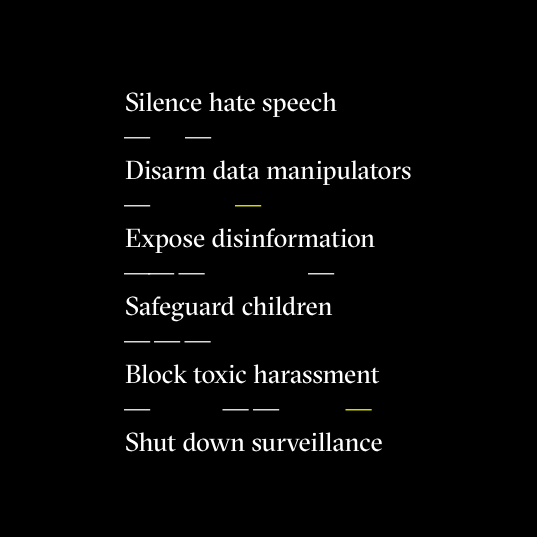 We must reset the rules to stop Big Tech companies profiting from public harm. We can redirect their ambition and innovation to achieve better goals. Code can be changed, markets can be regulated, democracy can be strengthened.
Every other major industry – automotive, pharmaceutical, telecommunications, banking – must follow rules that protect the public interest. The Big Tech companies which now have a huge impact on so much of our daily lives should be no different. Yes, businesses should pursue commercial success. But they should do well by doing good.
We believe the internet can once again become a force for good, not a marketplace for manipulation by the highest bidder.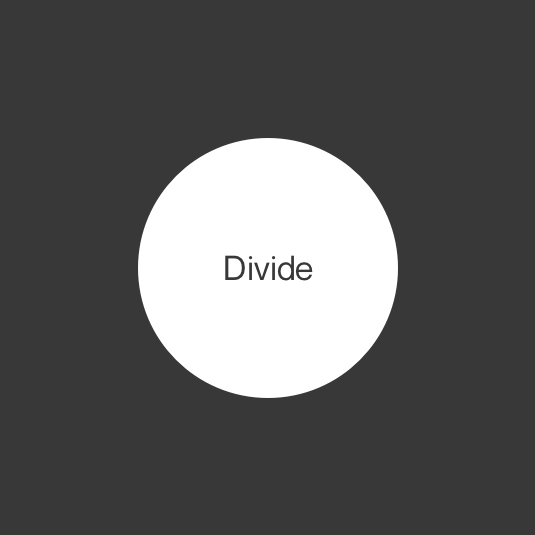 How we will achieve our aims
We work to combat digital threats to democracy in two ways.
First, we develop and promote a public policy agenda that sets fair rules and standards for Big Tech companies. Our integrated and comprehensive strategy drives policy reform across content moderation, data privacy, competition, elections, security, taxation, education and public service media. We support research that builds the case for change.
Second, we work to develop and communicate a vision of the internet that serves democracy – explaining problems, offering solutions, prototyping new technologies and engaging in education and activism.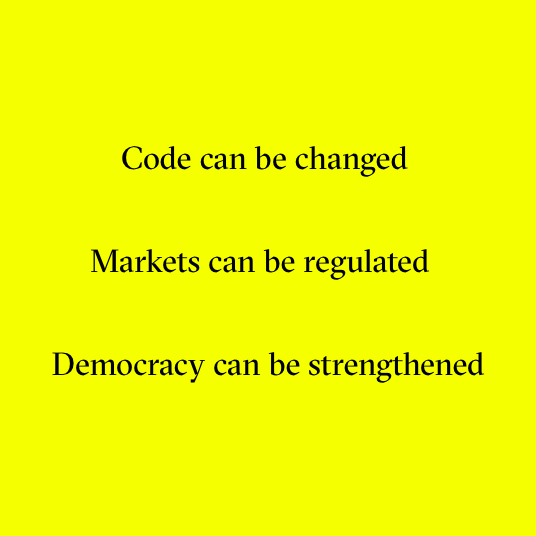 Our people
We are building a global network of public service partners, from governments, philanthropic foundations and civil society organisations to activists, researchers and technologists, including our affiliate Reset Australia.
We are focused on opportunities to make an immediate change with a concentrated application of resources, including finance, strategy, knowledge and networks. And we collaborate with other donors to attract long-term funding for civil society organisations engaged in this work.